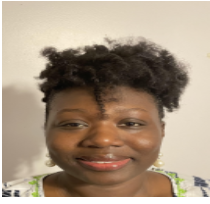 Mrs. Nicole Wright Bryant
Interim Principal
843-462-2470
"It is always a great day to be a Panther!"
My name is Nicole Wright Bryant and I will serve as Interim Principal for the 2023-2024 school year. I graduated from South Carolina State University with a Bachelor of Science Degree in Early Childhood Education. I also have a Master's Degree in Education from Concordia University and a Master's Degree in Curriculum and Instruction minoring in English as a Second Language from Southern Wesleyan University. I received my Education Specialist in Educational Leadership and Administration Degree from Walden University. I have served in Dorchester District 4 for over 19 years.
My favorite thing to do in the world is hang out with my 3 beautiful children. I have 2 sons; ages 21 and 17. I also have 1 daughter who is 13 years old. We love to sit with other family members and enjoy the moment with laughter and jokes. We also love to attend church together. One interesting fact about me is that I am an "Aromaphiliac"; I love items that are pleasing in smell (mostly hand soaps, dish liquids, and candles). My favorite things to eat are Gala Apples and seafood.
As Interim Principal of Harleyville Ridgeville Middle School, one thing I am excited about this year is working with everyone to build 4 Houses and 1 Family using the Ron Clark House System. My goals are to ensure that every child receives a quality education, create a school culture that is magical and inviting, and to increase the all around capacity of our students, as well as our faculty and staff members.
Sincerely,
Nicole Wright Bryant
Interim Principal, Harleyville-Ridgeville Middle School