Harleyville-Ridgeville Middle School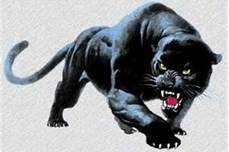 "Where Students Enter to Learn, and Leave to Achieve!"
---
Mission
The mission of Dorchester School District Four is to develop life-long learners
who will have a positive impact on our global world.
Vision
The vision of Dorchester School District Four is to be an exemplary district where all students reach
their maximum potential with the support of the district, home and community.
---
Starting June 3rd and running through August 5th, District 4's working hours will be 8:00 A.M.-4:30 P.M. Monday through Thursday. The District Office and all schools will be closed on Fridays during this time.
*The entire District will be closed during the week of July 4th-8th.
---
for the 2016-2017 School Year will be held July 26-28, 2016, from 8:30 A.M. until 3:00 P.M. There is a $15.00 Student Registration Fee that must be paid at the time of registration. New students are required to bring the following information in order to register:
Birth Certificate
S.C. Immunization Record
Social Security Card
Proof of Residency with Current Address (Utility Bill, Telephone Bill, or Driver's License)
*Out-of-District Students will need to apply through the District Office and will be charged a $500 Out-of-District fee.
---
District Spelling Bee Winner
Carolyn Chavis was crowned Dorchester District 4's Spelling Bee Champion on Thursday, January 21, 2016, at Woodland High School. Carolyn, a 7th grader, is the daughter of Amy and Tony Pendarvis. She represented Dorchester District 4 and H-RMS at the 2016 Spellbound! Spelling Bee that was held March 10, 2016, in the Lightsey Chapel at Charleston Southern University.