Mission
The mission of Dorchester School District Four is to develop life-long learners
who will have a positive impact on our global world.
Vision
The vision of Dorchester School District Four is to be an exemplary district where all students reach
their maximum potential with the support of the district, home and community.
---
From the H-RMS Administrators, Faculty, and Staff
---
Congratulations to the H-RMS Faculty, Staff, and Students for earning a TAP Value Added
Score.
---
It's Time for Basketball Season-Catch that Panther S-P-I-R-I-T!
All parents and community members are encouraged to come out and support our Girls' and Boys' Basketball Teams on Wednesday, December 2nd, at 5:00 P.M. for their first game against the North District Wolverines. Admission is $5.00 per person (ages 5 and under are free). Hope to see you there!
---
The following days will be Make-Up Days for Dorchester District 4:
Wednesday, November 18, 2015

Tuesday, November 24, 2015

Wednesday, December 9, 2015

Monday, January 4, 2016

Monday, March 14, 2016
---
Congratulations to Our Character Students and Teacher
for the Month of November!
(HONESTY)
Paris Boyd - 6th Grade
Mychelle Simmons - 7th Grade
Dianta Brown - 8th Grade
Our Character Teacher of the Month
Mrs. Carmen Ellis
Music & Band Teacher
---
(Information offered in English) (Information offered in Spanish)
Dorchester County has a Disaster Recovery Center located at 301 East 5th North Street in Summerville, S.C. at the Seacoast Church. For additional information, please click on the appropriate link above.
---
One-to-One Technology!
Click above to see the CHROMEBOOK Acceptable Use Policy
---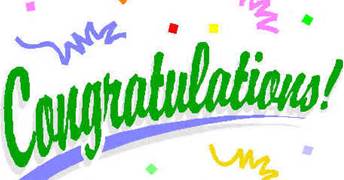 2015-2016 Employees of the Year!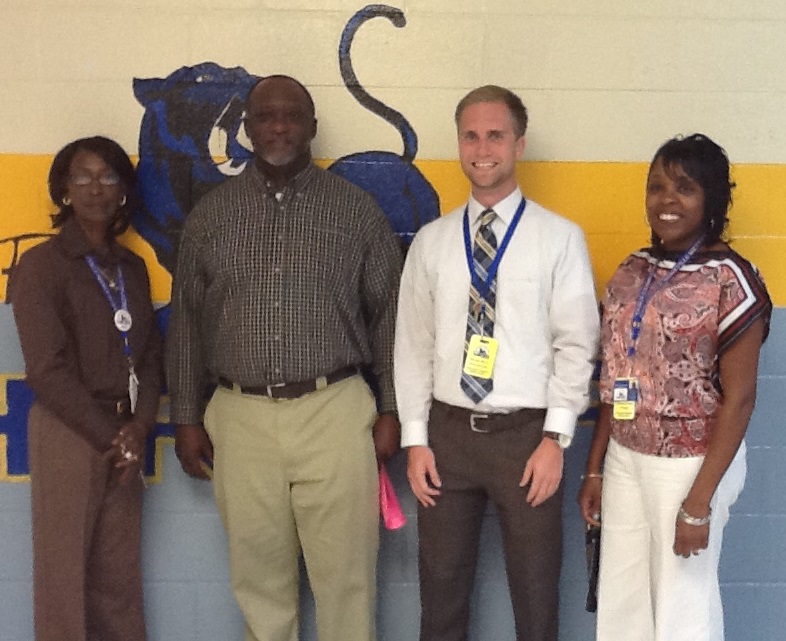 Teacher of the Year – Mr. Calvin Linning
Rookie Teacher of the Year – Mr. Vincent Barry
Classified Employee of the Year – Mrs. Jeanette Johnson
---
Show Your Panther Pride!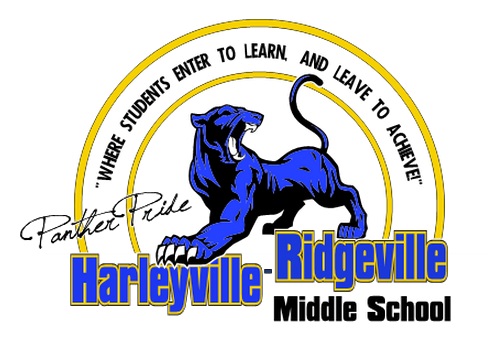 Panther Pride T-shirts are on sale for $10.00 each. If you are interested in ordering a T-shirt, click on the picture above. Checks should be made payable to H-RMS.
*Car Magnets are also available and can be purchased for $5.00 each.
---
Channel 2 Newscaster, Octavia Mitchell, and her news crew visited H-RMS on Wednesday, December 10, to highlight the great things that are happening at H-RMS and to present the "Cool Schools" Award. Highlights of our school were shown on her "Cool Schools" segment on Channel 2 Monday, December 15th, Wednesday, December 17th, Thursday, December 18th, and Friday, December 19th.
Click the picture above to view the first segment that was aired.
Copy and paste the links below to view all of the segments that were aired.
http://www.counton2.com/story/27614019/cool-school-harleyville-ridgeville-middle
http://www.counton2.com/video?clipId=10960479&autostart=true
http://www.counton2.com/story/27659521/harleyville-ridgeville-middle-school-receives-the-news-2-cool-school-award
---
HELP MRS. RIVERS MEET HER GOAL!
Mrs. Rivers's goal is to have 100 parents signed up for REMIND, so sign up today to receive school messages from Mrs. Rivers via push notifications, SMS, or e-mail. Instructions for signing up can be found on the left under Highlights or in the front office.
---