The vision of Dorchester School District Four is to be an exemplary district where all students reach
their maximum potential with the support of the district, home and community.
---
2015-2016 SCHOOL SUPPLY LIST
Please click the image above to access the 2015-2016 School Supply List
---
ATTENTION PARENTS OF RISING 7th GRADERS
Please see the letter that is located under PUBLICATIONS on the left side of the page. The vaccination requirements for 7th graders are found under the SCHOOL RESOURCES for PARENTS and TEACHERS.
---
Junior Varsity and Varsity Volleyball
Open Conditioning--July 13-24 (9:00 A.M.-12:00 P.M.)
Try-Outs--August 3-5, 2015 (9:00 A.M.-12:00 P.M.)
*Open Conditioning and Try-Outs will be held at Woodland High School, and you must have physicals to participate in both!
---
Coming in 2015-2016...GOOGLE Camp!

H-RMS is bringing Google Computer Science (CS) First to our campus during the 2015-2016 School Year! Google CS First is a computer science enrichment program that is based on real-world themes aimed to attract and engage students of varying backgrounds and interests. Computer science is used everywhere in the world around us, and CS First shows students how it relates to their lives. Be on the lookout for more information about this exciting program!
---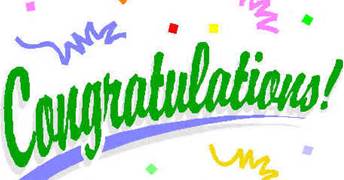 2015-2016 Employees of the Year!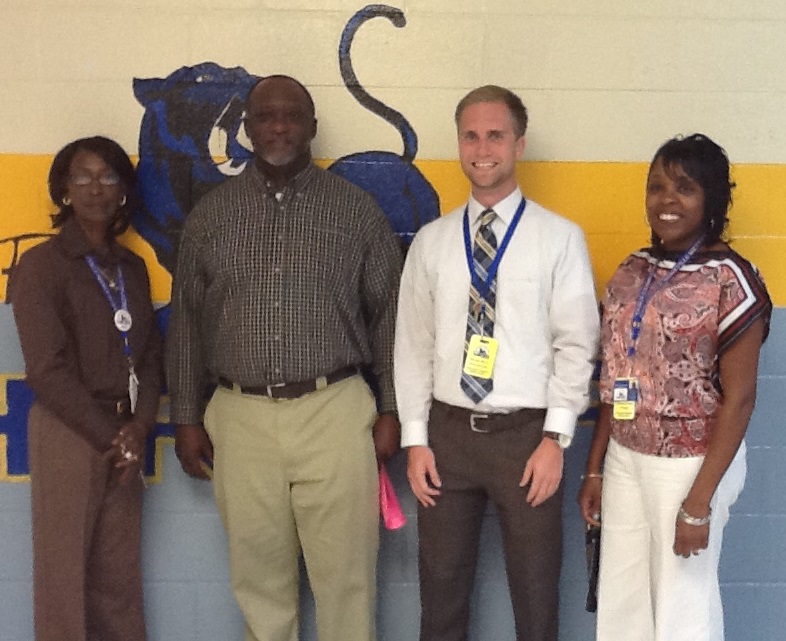 Teacher of the Year – Mr. Calvin Linning
Rookie Teacher of the Year – Mr. Vincent Barry
Classified Employee of the Year – Mrs. Jeanette Johnson
---
Congratulations to Garrett Strickland for being awarded the South Carolina Junior Scholar Award of Merit by the State Department of Education. Garret was recognized during our 3rd Quarter Awards Program for his outstanding intellectual achievement in the 2014-2105 South Carolina Junior Scholars Identification and Development Program. Junior Scholars are selected based on their performance on the PSAT.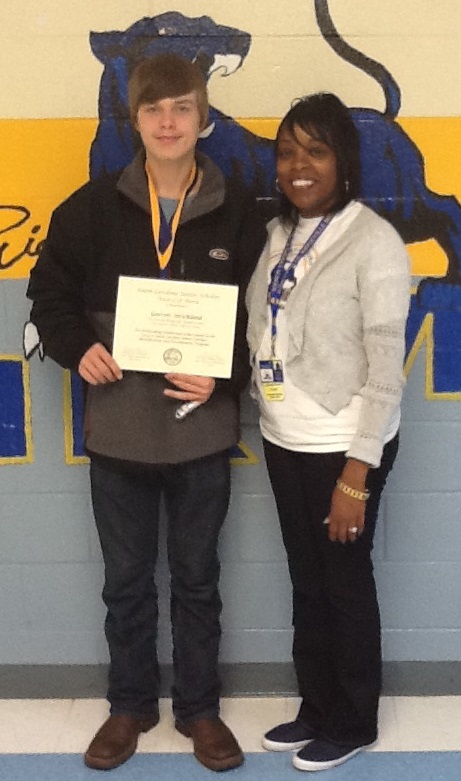 ---
Show Your Panther Pride!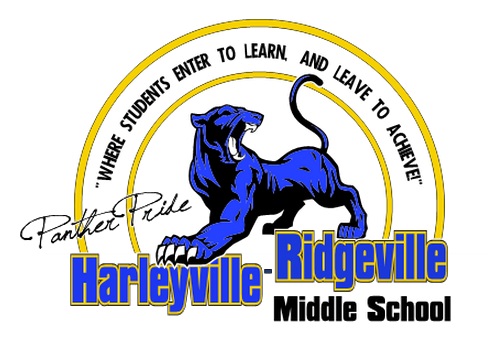 Panther Pride T-shirts are on sale for $10.00 each. If you are interested in ordering a T-shirt, click on the picture above. Checks should be made payable to H-RMS.
---
Channel 2 Newscaster, Octavia Mitchell, and her news crew visited H-RMS on Wednesday, December 10, to highlight the great things that are happening at H-RMS and to present the "Cool Schools" Award. Highlights of our school were shown on her "Cool Schools" segment on Channel 2 Monday, December 15th, Wednesday, December 17th, Thursday, December 18th, and Friday, December 19th.
Click the picture above to view the first segment that was aired.
Copy and paste the links below to view all of the segments that were aired.
http://www.counton2.com/story/27614019/cool-school-harleyville-ridgeville-middle
http://www.counton2.com/video?clipId=10960479&autostart=true
http://www.counton2.com/story/27659521/harleyville-ridgeville-middle-school-receives-the-news-2-cool-school-award
---

Congratulations, Mr. Shiels and the Handy Hands Club!