The vision of Dorchester School District Four is to be an exemplary district where all students reach
their maximum potential with the support of the district, home and community.
---
School will dismiss at 12:00 P.M. on Friday, December 19th. The office will be closed December 22, 2014-January 5, 2015. Teachers will return on Monday, January 5, 2015, and classes will resume on Tuesday, January 6, 2015.
From the H-RMS Administrators, Faculty, and Staff
---
Congratulations to Our Character Students
and Teacher for the Month of December!
Character Word of the Month--Courtesy
6th Grade--Markaya Parson
7th Grade--Todd Revell
8th Grade--Tarimez Brown
Character Teacher--Mr. Vincent Berry, 6th Grade Math Teacher
---
Channel 2 Newscaster, Octavia Mitchell, and her news crew visited H-RMS on Wednesday, December 10, to highlight the great things that are happening at H-RMS and to present the "Cool Schools" Award. Highlights of our school will be shown on her "Cool Schools" segment on Channel 2 Monday, December 15th, Wednesday, December 17th, Thursday, December 18th, and Friday, December 19th at 5:00 A.M., 6:00 A.M., and 5:00 P.M.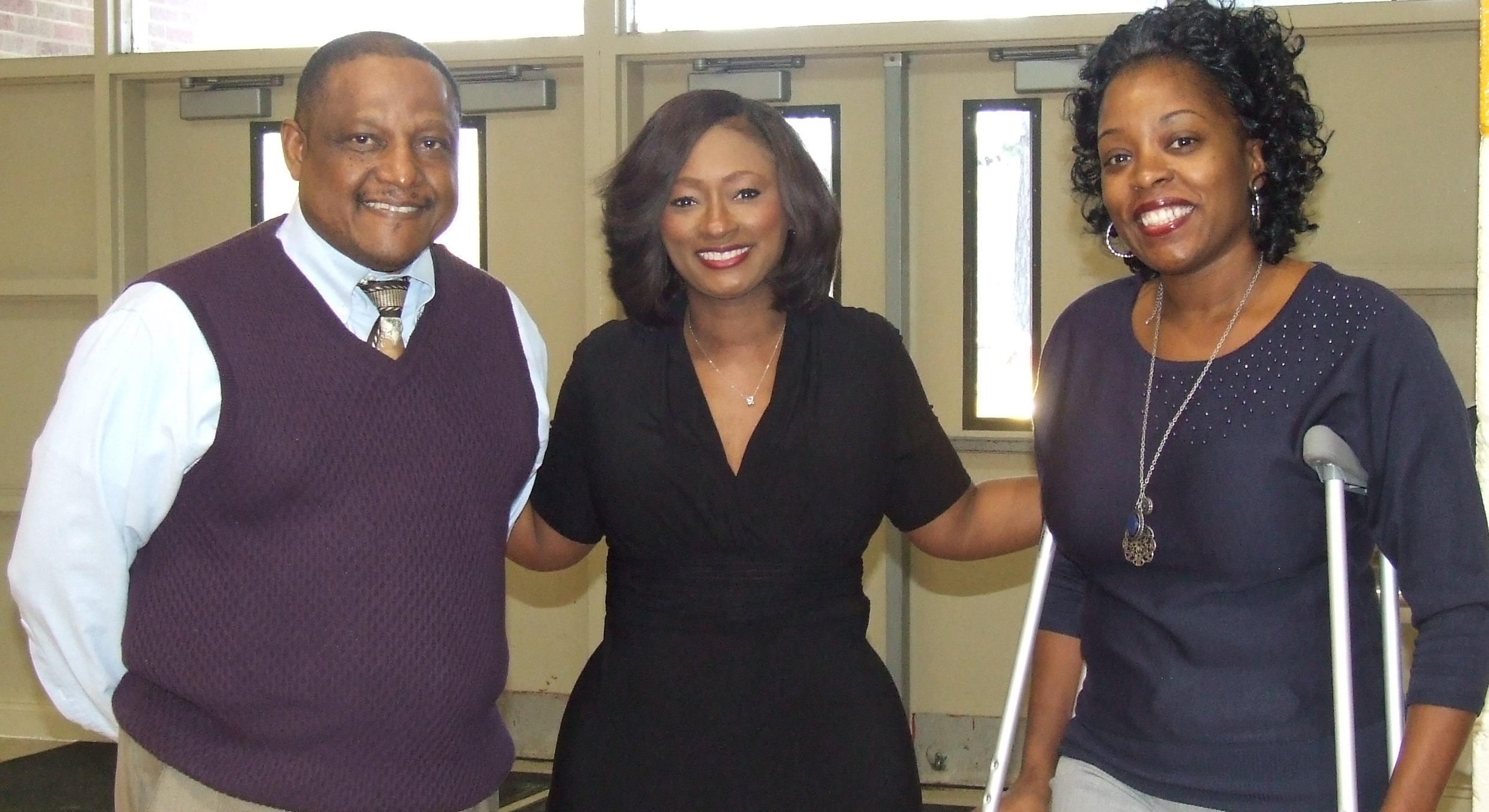 ---
There will NOT be an Early Release during January.
---
Congratulations to our newly elected 2014-2015 Student Council Members!
Treasurer- Connor Bohannon

Secretary- Markaya Parson
Vice President- Lindsey Muckenfuss
President- Gabriele Montuori
---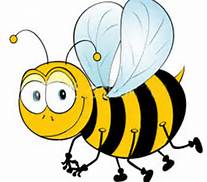 Congratulations to our 2014-2015 Spelling Bee Winner, Gabriele Montuori! 1st Place went to Lindsey Muckenfuss, and Keshaunta Allen finished in 2nd Place. Gabriele and Lindsey will compete in the District's Spelling Bee on January 29, 2015, at 6:30 P.M. in Woodland High School's Gymnasium.
---
There will be an 8th Grade Parents' Night for all rising 9th Graders on January 21st in our Media Center at 6:00 P.M.
---
First Quarter Honor Roll and Principal's List
Students who made the A-B Honor Roll or Principal's List were recognized on Thursday, October 30, 2014, at 9:00 A.M. during the First Quarter Awards Program. A special "thank you" goes out to the Parents and Community Members who attended to help celebrate our students' academic success.
Honor Roll and Principal's List students attended an Incentive Field Trip to the West Farm Corn Maze on Monday, October 27.
---
Harleyville-Ridgeville Middle School participated in the Day of Caring sponsored by Trident United Way on Friday, November 14, 2014. H-RMS partnered with Dorchester County Employees to work on one of their outside projects of installing the poles in the two courtyards that will support the sails for their outdoor classroom. The Handy Hands Club, faculty, and staff members worked with the other projects that included painting murals in the hallways, cleaning the concession area and the stage, and planting, pruning, and maintaining the flower beds in the front of the building and in the two courtyards.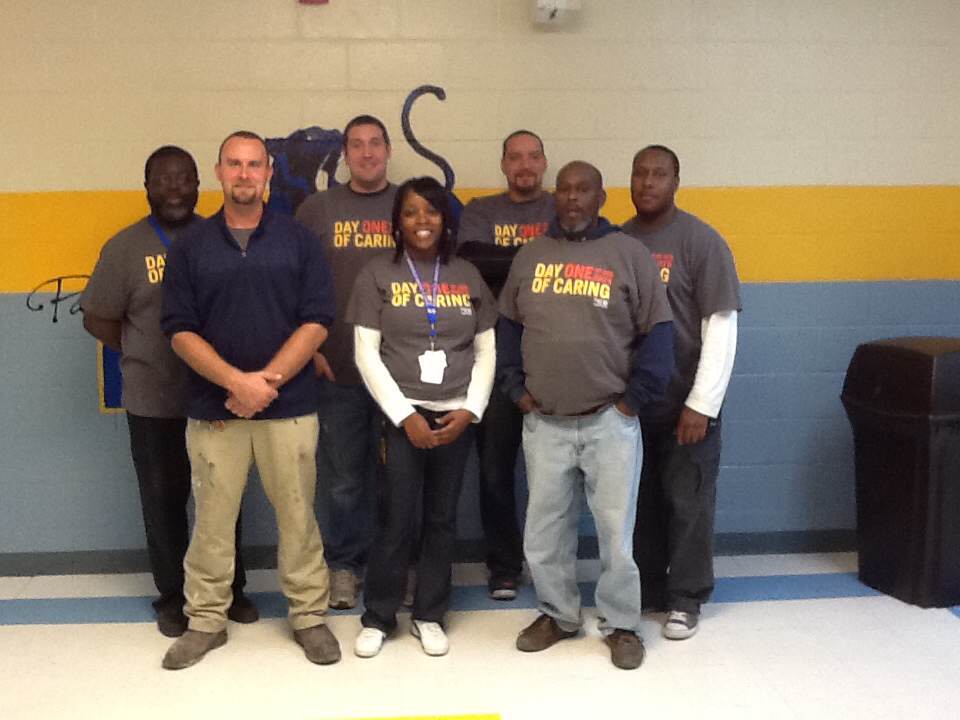 ​Pictured: (Back Row) Alvin Glen-Art Teacher, Chris Shiels- Advisor of Handy Hands Club, Todd Martin-Coordinator of TUW Afterschool Program, and Leroy Alston (Front Row) Brooks Varn-Dorchester County Employee, LaShawna Rivers-Principal H-RMS, and Derrick Berry-Dorchester County Employee​.
---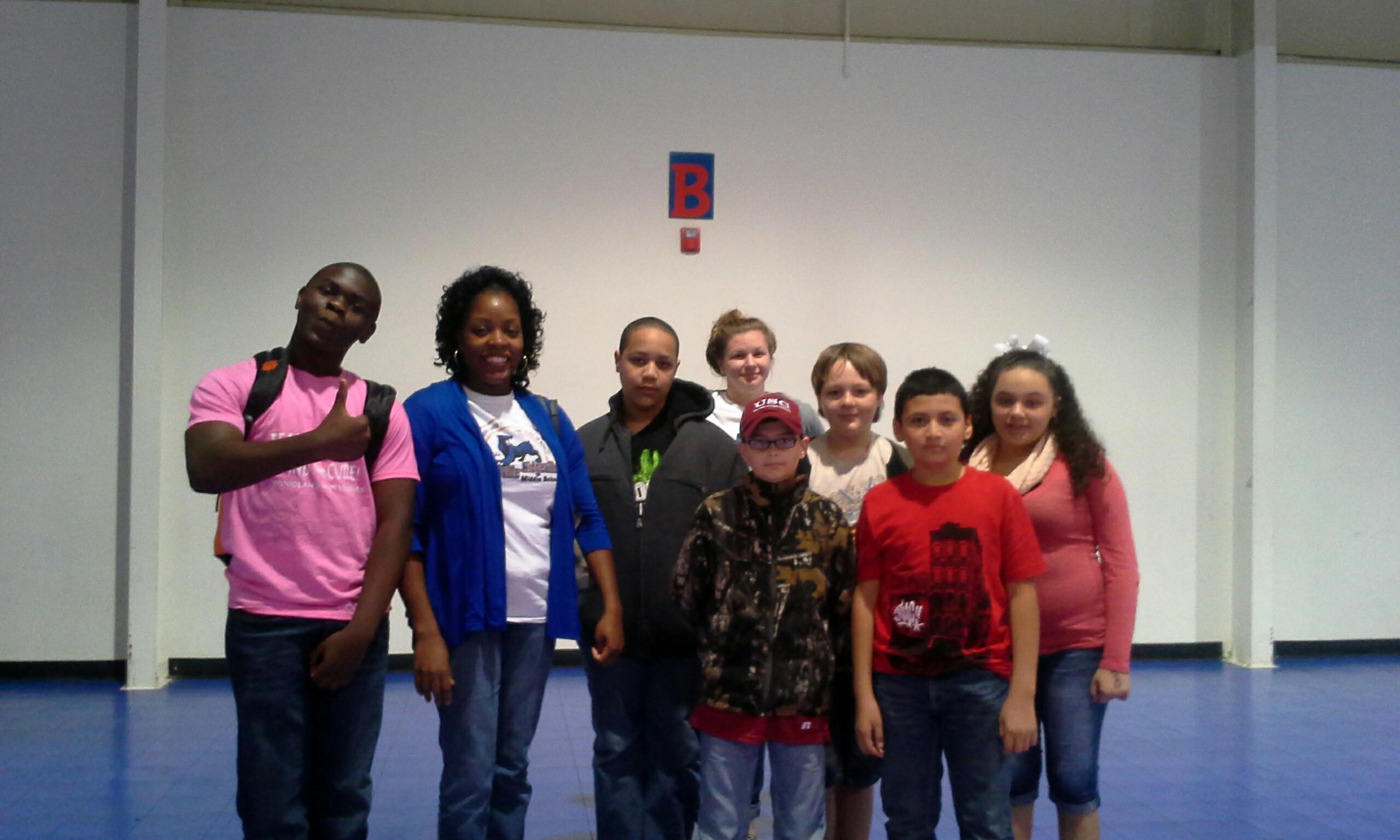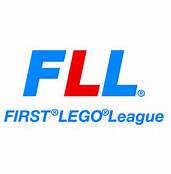 Congratulations to the HRMS Robotics Team who competed in the Hanahan Robot Rampage Scrimmage that was held at the Hanahan Community Center Saturday, October 25, 2014.
---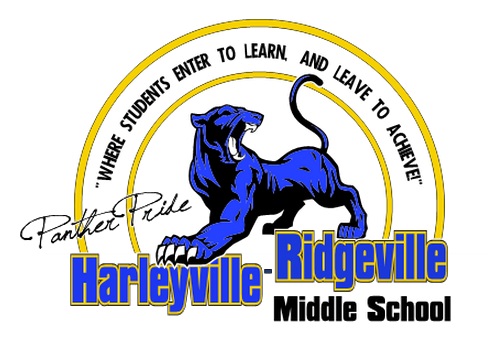 School T-Shirts
Let's show our Panther Pride! Panther Pride t-shirts will be on sale during the 2014-2015 school year.
---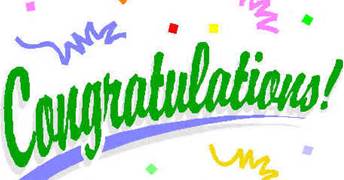 2014-2015 Employees of the Year!
Teacher of the Year – Mrs. Carmen Ellis
Rookie Teacher of the Year – Miss Jasmine Snell
Classified Employee of the Year – Mrs. Sheila Cobbs