Mission
The mission of Dorchester School District Four is to develop life-long learners
who will have a positive impact on our global world.
Vision
The vision of Dorchester School District Four is to be an exemplary district where all students reach
their maximum potential with the support of the district, home and community.
---
The next SIC Meeting wil be held Tuesday, May 17th, at 2:00 P.M. All parents and community stakeholders are encouraged to come!
---
Cody Flood, an 8th grader, was accepted into the South Carolina Governor's School for the Arts and Humanities Summer Program that will be held in Greenville, South Carolina! We are so proud of Cody! Excellence is the expectation!
---
I-95 Middle School Basketball Tournament and I-95 League Champs!
Congratulations to the H-RMS Middle School Boys' Basketball Team on their 32-26 win over North Middle School for the I-95 Middle School Basketball Tournament Championship! The Tournament was held at St. George Middle School on Monday, January 25th and Wednesday, January 27th. H-RMS defeated St. George Middle Monday to get to the Championship Game. The boys' team also finished in 1st Place overall in the I-95 League.
---
District Spelling Bee Winner
Carolyn Chavis was crowned Dorchester District 4's Spelling Bee Champion on Thursday, January 21, 2016, at Woodland High School. Carolyn, a 7th grader, is the daughter of Amy and Tony Pendarvis. She represented Dorchester District 4 and H-RMS at the 2016 Spellbound! Spelling Bee that was held March 10, 2016, in the Lightsey Chapel at Charleston Southern University.
---
Congratulations to the H-RMS Faculty, Staff, and Students for earning a TAP Value Added
Score.
---
Congratulations to Our Character Students and Teacher
for the Month of March!
(Cooperation)
Lydia Benton - 6th Grade
Lacey Milton - 7th Grade
Ronda Simmons - 8th Grade
Our Character Teacher of the Month
Mr. Vincent Barry
---
The SC State Department of Education has announced that in the Spring (2016), our students will take the South Carolina College and Career READY Assessments (SC READY) in English Language Arts (ELA) and Mathematics and the South Carolina Palmetto Assessment of State Standards (SC PASS) in Science and Social Studies. Additional information will be posted and sent home when it becomes available.
| | |
| --- | --- |
| SC Ready Testing Schedule | Date of Assessment |
| ELA Session 1 (Writing) | Tuesday, April 26th |
| ELA Session 2 (Reading) | Wednesday, April 27th |
| Mathematics | Thursday, April 28th |
| | |
| SC PASS Testing Schedule | |
| Science | Wednesday, May 11th |
| Social Studies | Thursday, May 12th |
---
One-to-One Technology!
Click above to see the CHROMEBOOK Acceptable Use Policy
---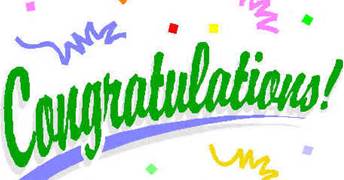 2016-2017 Employees of the Year!
Miss Jasmine Snell--8th Grade ELA and English I Teacher
Classified Employee of the Year
Mr. Leroy Alston--ISS Facilitator
---
Show Your Panther Pride!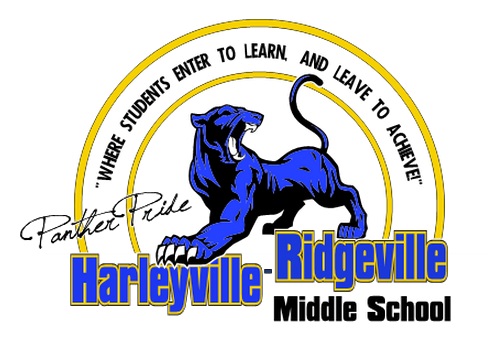 Panther Pride T-shirts are on sale for $10.00 each. If you are interested in ordering a T-shirt, click on the picture above. Checks should be made payable to H-RMS.
*Car Magnets are also available and can be purchased for $5.00 each.
---
HELP MRS. RIVERS MEET HER GOAL!
Mrs. Rivers's goal is to have 100 parents signed up for REMIND, so sign up today to receive school messages from Mrs. Rivers via push notifications, SMS, or e-mail. Instructions for signing up can be found on the left under Highlights or in the front office.
---