The vision of Dorchester School District Four is to be an exemplary district where all students reach
their maximum potential with the support of the district, home and community.
---
ATTENTION PARENTS OF RISING 7th GRADERS
Please see the letter that is located under PUBLICATIONS on the left side of the page. The vaccination requirements for 7th graders are found under the SCHOOL RESOURCES for PARENTS and TEACHERS.
*The Tdap Immunization will be offered on Wednesday, April 22nd, at H-RMS. Information was sent home with the 3rd Quarter Report Cards. Please contact Nurse Horne, if additional information is needed.
---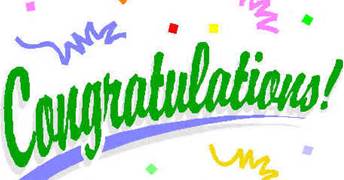 2015-2016 Employees of the Year!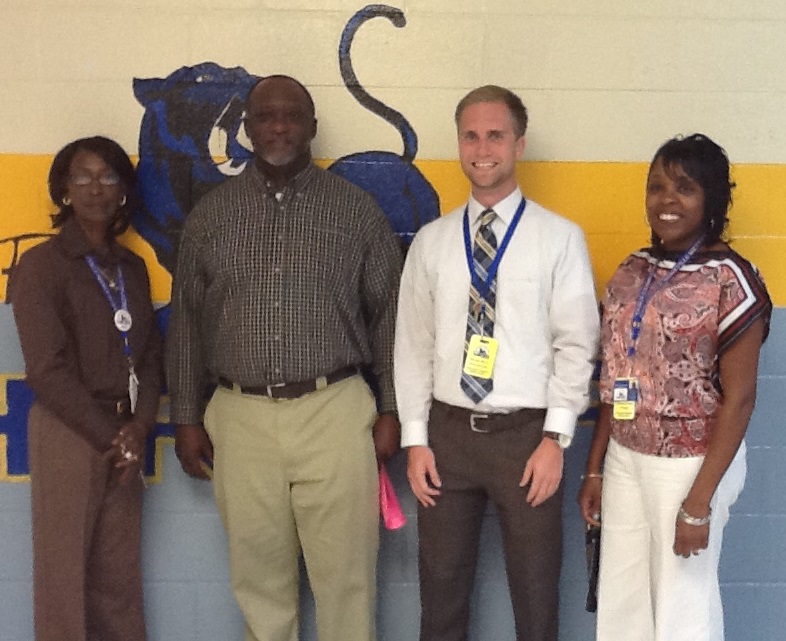 Teacher of the Year – Mr. Calvin Linning
Rookie Teacher of the Year – Mr. Vincent Barry
Classified Employee of the Year – Mrs. Jeanette Johnson
---
Congratulations to Garrett Strickland for being awarded the South Carolina Junior Scholar Award of Merit by the State Department of Education. Garret was recognized during our 3rd Quarter Awards Program for his outstanding intellectual achievement in the 2014-2105 South Carolina Junior Scholars Identification and Development Program. Junior Scholars are selected based on their performance on the PSAT.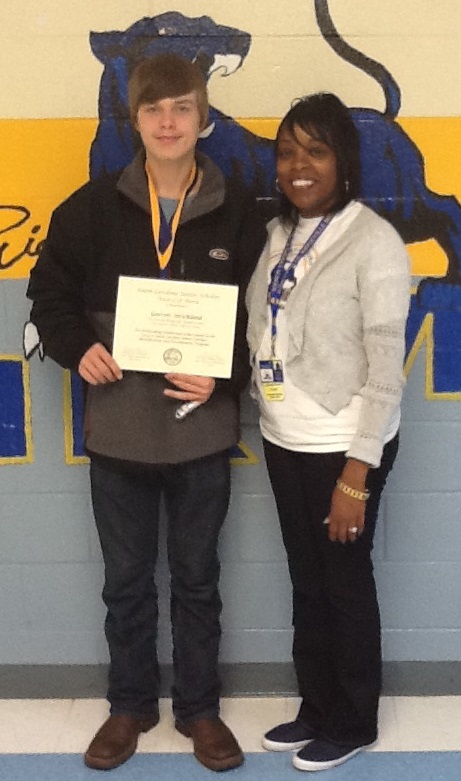 ---
3
rd Quarter Principal's List and A-B Honor Roll Students were awarded their certificates and medallions at the Awards Program that was held Friday, March 27, 2015. A special thank you goes out to all of our parents, guardians, and community members who were able to attend in our celebration of academic excellence.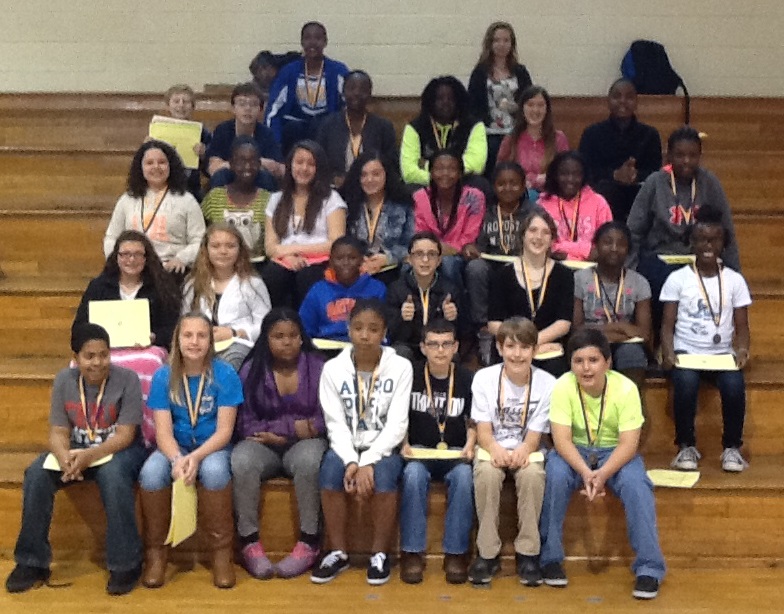 ---
IMPORTANT SPRING TESTING INFORMATION
(Click on the link above to access the ACT Aspire brochure)
ACT Aspire™ Testing Dates
April 28 - Writing and English
April 29 - Reading
April 30 - Math

SC PASS Testing Dates
May 7 - Science*
May 8 - Social Studies*
* All students in Grades 6-8 will take SC PASS Science and Social Studies
---
Happenings with Trident United Way
Cooking Matters Classes will be held on Mondays for the next 6 weeks beginning March 16th, 4:30-6:00 P.M. Students ages 10 -12, along with their parents or legal guardians, are eligible to attend the free weekly cooking classes. Each family will receive menus, cooking tips, and food supplies to replicate the cooking sessions at home. To reserve your spot, please contact Wanda Bryant at 462-7671 or email her at dmbryant.americorps@gmail.com.
Financial Literacy Class will be held Monday, April 20th, 4:30-6:00 P.M. in the computer lab at Harleyville Elementary School. For further information about the FREE workshop, please contact Wanda Bryant.
---
Show Your Panther Pride!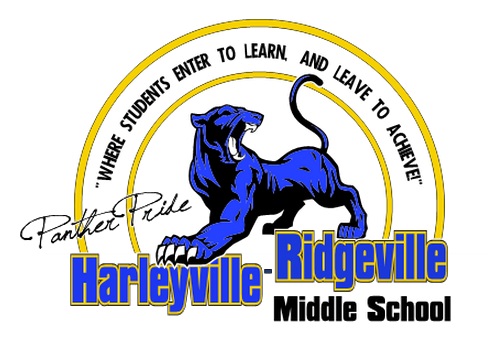 Panther Pride T-shirts are on sale for $10.00 each. If you are interested in ordering a T-shirt, click on the picture above. Checks should be made payable to H-RMS.
---
Congratulations to Our Character Students
and Teacher for the Month of April!
Character Word of the Month--Courage
6th Grade--Favian Sanchez
7th Grade--Maria Reyes
8th Grade--Keyarra Gaddist
Character Teacher--Mr. Leroy Alston, ISS Facilitator
---
Channel 2 Newscaster, Octavia Mitchell, and her news crew visited H-RMS on Wednesday, December 10, to highlight the great things that are happening at H-RMS and to present the "Cool Schools" Award. Highlights of our school were shown on her "Cool Schools" segment on Channel 2 Monday, December 15th, Wednesday, December 17th, Thursday, December 18th, and Friday, December 19th.
Click the picture above to view the first segment that was aired.
Copy and paste the links below to view all of the segments that were aired.
http://www.counton2.com/story/27614019/cool-school-harleyville-ridgeville-middle
http://www.counton2.com/video?clipId=10960479&autostart=true
http://www.counton2.com/story/27659521/harleyville-ridgeville-middle-school-receives-the-news-2-cool-school-award
---
The next Early Release will be Wednesday, April 22. School will be dismissed at 12:00 P.M.
---
Harleyville-Ridgeville Middle School's Robotics Team competed Saturday, January 24, 2015, at Colleton County Middle School in the The World Class Regional First Leggo League (FLL) Robotics Tournament.